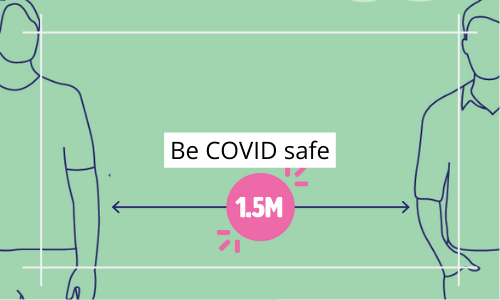 Be COVID Safe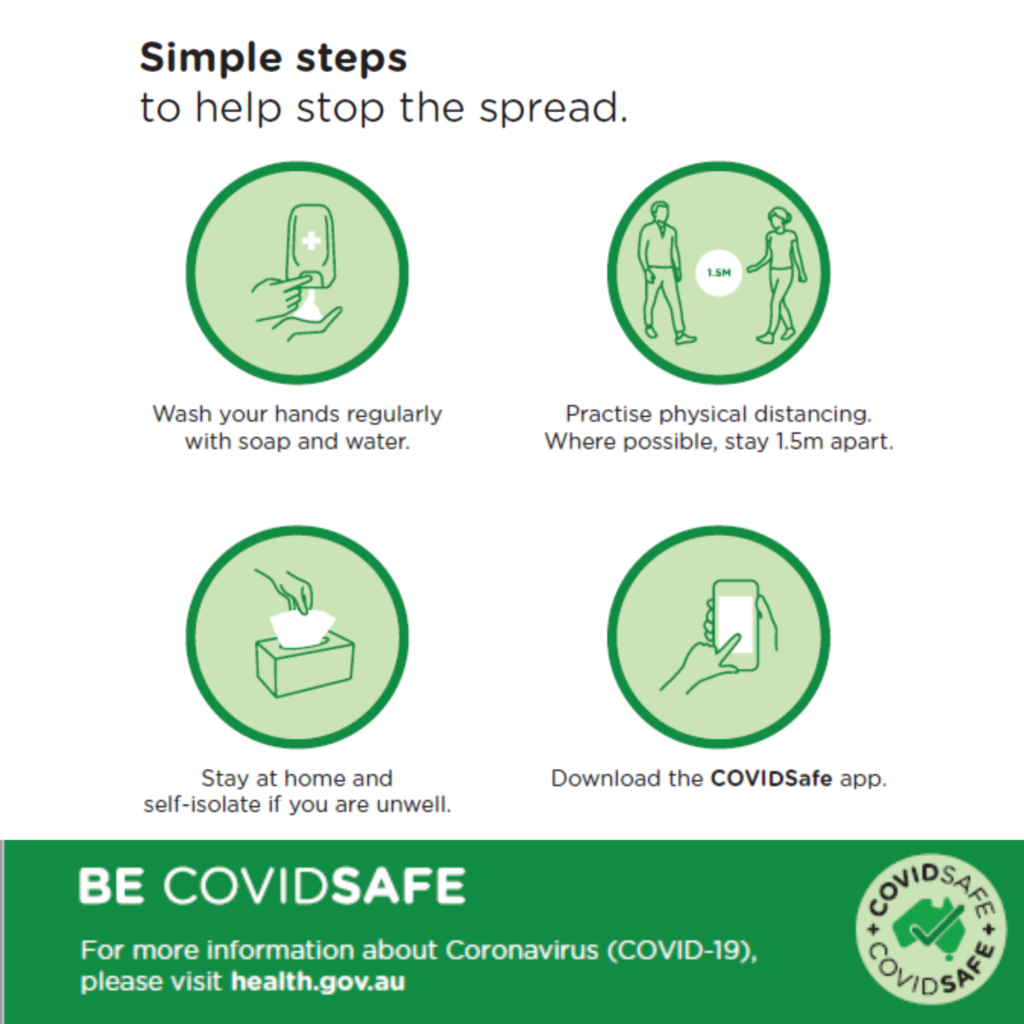 Keep physical distancing and BE COVIDSAFE
Help stop the spread of coronavirus by keeping your distance.
Remember, don't shake hands or exchange physical greetings.
Wherever possible stay 1.5 metres apart
Practise good hand hygiene
Wash your hands regularly with soap and water. Before entering and after leaving the market use hand sanitiser and don't shake hands.
Download the check-in app
Download the Check In CBR App and check-in when you attend the market using the Haig Park Village Markets QR Check-in code.
Stay home
If you're experiencing cold or flu-like symptoms, stay home and speak
to your doctor about getting tested. Please do not attend the market.
Together, let's BE COVIDSAFE.
Visit health.gov.au for more information.