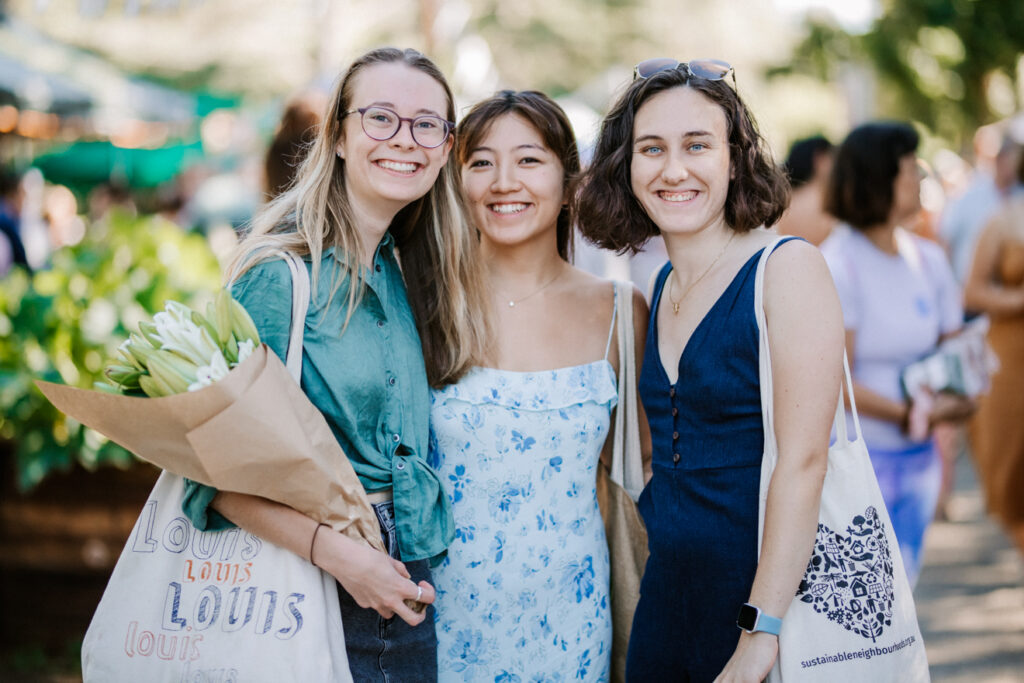 When and where are the markets?
We are open every Sunday, produce opens from 8am until 2pm. We are located at Haig Park, Braddon, Canberra. See Our Location page for further details on how to get there!
Is there parking available?
If you need to take the car, parking is available in the 14-16 Girahween St carparks and free street parking in the surrounding streets. The light rail stop is only a few hundred metres away, so we suggest jumping on the tram if possible! More info on Our Location page.
Can I bring my dog?
Yes – we love dogs, and there is a dog play area nearby! And stalls for your furry friend. The PAWS Parties market collaboration are on every last Sunday of the month.
What will I find at the markets?
A vibrant farmers, foodie and makers market filled with fresh, nutritious, quality produce and products. We have a huge range of specialty foods, artisan breads, beautiful blooms, plants, deli, meats, sweets and treats! For those looking to buy a little gift, find our handmade section with an abundance of jewellery, candles, body care, children's apparel and homewares. And we can't forget our furry friends, treats and outfits too!
Come on down for a delicious brekky or lunch or just to sit back and catch up over a coffee whilst listening to some local talent.
Will the markets go ahead in bad weather?
Yes! We will go ahead rain or shine. There will still be great produce on offer. Just don't forget to bring your brolly!
Are we open on Public Holidays?
Yes! We are open all year round, the only exception is a break over Christmas, New Year and early January.
More questions?
Please email us at info@haigparkvillagemarkets.com.au