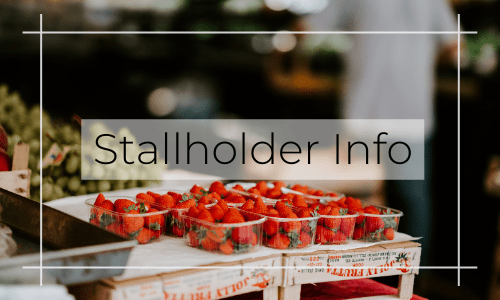 Open every Sunday – 'rain, hail or shine'
Stallholder applications are now open so if you have a stall that sells delicious food, fresh produce, divine sweets or anything else that gives people those happy market vibes, click the link below to get to our stallholder application form or send us an email at info@haigparkvillagemarkets.com.au
Stallholder FAQ's
What do I need to bring for my stall at the Markets?
You will need to bring a gazebo, further details can be found in our Terms and Conditions. All stalls will need a table and any setup items needed. Chairs may make your day more comfy, and remember to stay hydrated. You must bring your own change or POS machine on the day.
What documents do I need to bring with me?
Please bring copies of your Public Liability Insurance, and if required a copy of your Food Safety Supervisor Certificate and Food Business Registration Certificate.
Can I drive my vehicle to my allocated stall space to set up?
Haig Park is a heritage site and as such, vehicles must utilise the designated loading/unloading area and must not drive onto the grass, tree roots or under tree canopies. Set up equipment and produce/products must be transported from the designated loading/unloading area to the allocated stall position via non-vehicle means (eg. trolley, barrow, cart etc.). There are drive-in access points for larger producers and only for a limited number of stalls, so if you would like to discuss site access options, please get in touch.
Can I use a generator for power?
Stallholder supplied electricity and cooking sources are permitted but must have prior approval by market organisers. Due to the noise and smell from certain generators, the only accepted generator types are 'silent' generators. These are to be placed safely to minimise hazards and noise to market participants and attendees.
What is your wet weather policy?
The markets will go ahead rain, hail or shine. Please bring your own covers and weights to hold down equipment and to protect against adverse weather conditions. Please see our Terms and Conditions for further details.
What can I sell?
If you have a stall that sells delicious food, fresh produce, devine sweets or anything else that gives people those happy market vibes, we want you there!
What are the stallholder fees?
Our fees range depending on your needs, please email us for our information pack.
More questions?
Please email us at info@haigparkvillagemarkets.com.au